Most of us should know by now that language changes. It's why the 14th Century prose of Geoffrey Chaucer is nearly impenetrable to modern day speakers of English. It is also why Benjamin Franklin's phonetically transcribed pronunciation of the English word natural sounded like natyural (phonetically [nætjuɹəl]) rather than our modern variant with a ch sound (phonetically [nætʃəɹəl]). However, it is often taken for granted on this blog that language change can be understood as an evolutionary process. Many people might not see the utility of such thinking outside the realm of biology. That is, evolutionary theory is strictly the preserve of describing biological change, and is less useful as a generalisable concept. A relatively recent group of papers, however, have taken the conceptual machinery of evolutionary theory (see Hull, 2001) and applied it to language.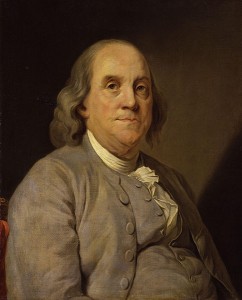 Broadly speaking, these utterance selection models highlight that language change occurs across two steps, each corresponding to an evolutionary process: (1) the production of an utterance, and (2) the propagation of linguistic variants within a speech community. The first of these, the production of an utterance, takes place across an extremely short timescale: we will replicate particular sounds, words, and constructions millions of times across our production lifetime. It is as this step where variation is generated: phonetic variation, for instance, is not only generated through different speakers having different phonetic values for a single phoneme — the same speaker will produce different phonetic values for a single phoneme based on the context. Through variation comes the possibility of selection within a speech community. This leads us to our second timescale, which sees the selection and propagation of these variants — a process that may "take many generations of the replication of the word, which may–or may not–extend beyond the lifetime of an individual speaker." (Croft, in press).
Recent mathematical work in this area has highlighted four selection mechanisms: replicator selection, neutral evolution, neutral interactor selection, and weighted interactor selection. I'll now provide a brief overview of each of these mechanisms in relation to language change.
Continue reading "From Natyural to Nacheruhl: Utterance Selection and Language Change"